Teas on the Terrace at 7 Railway Terrace in Quorn caters to discerning locals and travelers alike who enjoy old-fashioned service in a tranquil setting.
Situated opposite the Quorn Bowling Club and skatepark, there is ample parking for large and smaller vehicles on the street and in the car park opposite. We are in easy walking distance of the Quorn Caravan Park.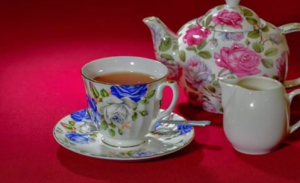 Advance bookings (phone 0428 499 696) are recommended for larger groups.
We can provide vegetarian, gluten, and dairy-free menu options for those clients requiring specific diets.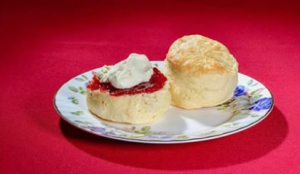 We pride ourselves on the best high teas north of Adelaide (advanced booking essential) and proudly serve Robur Green Signal China Pekoe tea, Tealeaves products from the Dandenong Ranges, and Four Bean Blend coffee from Eyre Roasted at Port Lincoln.  
We serve and sell locally-produced quandong jam, pies, and dessert sauce from the famous Copley Bush Bakery and delicious pasties and sausage rolls with relish and dessert cakes baked on-site.  We also cater to a growing takeaway market and have a variety of packaged teas for sale.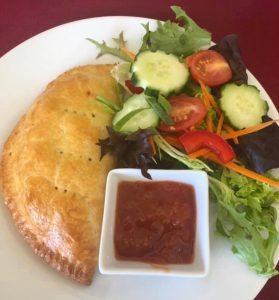 We have a large range of framed photographs of Quorn's railway history on our walls.
If you are visiting Pichi Richi Railway, please drop in and enjoy a cuppa before or after your train trip.  Quorn Out and About Facebook page has lots of ideas for your visit.
We are open from 9:30 am until 4:00 pm most days – now with dine-in and takeaway available again.
Teas on the Terrace • 7 Railway Terrace, Quorn 5433 Australia • Tel 0428 499 696 • Email – teasonterracequorn@gmail.com